Department of General Education and Economics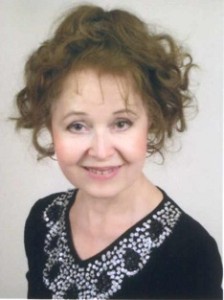 Department manager: Olga Faizova
Contacts:
Address .
E-mail: o.l.faizova@ust.edu.ua
Phone: О95-872-3758
---
---
The history of the department is inextricably linked with the history of the Nikopol Faculty (see link). During its existence, the department has trained more than a hundred specialists in management and economics, who successfully work at the enterprises of the mining and metallurgical complex in mm. Nikopol, Manganese, Pokrov, Dnipro and also in other cities, including in far beyond Ukraine.
Among the traditional partners of the Nikopol Faculty and its departments are the largest enterprises of the Nikopol region, such as the Nikopol Ferroalloy Plant, a number of pipe industry enterprises (Interpipe, Centravis, Titan-Ukraine, Trubostal and many others), Pokrovsky and Marganetsky GOK. The faculty has concluded agreements on cooperation (social partnership) with these enterprises, which provide for mutually beneficial cooperation in all areas related to the training of qualified specialists.
The personnel potential of the department allows to provide training of qualified specialists in modern educational programs in the field of management and economics, as well as teaching a number of mandatory and optional components of educational programs in engineering (136 Metallurgy, 133 Mechanical Engineering Technology, etc.).
Teachers of the department use in the educational process modern technical means and methods of teaching (including distance learning). Virtually all disciplines taught by the department are provided with methodological developments, textbooks and literature in electronic (digital) format.
The department has created a project group to develop educational programs in management and economics, which involves leading experts from major commercial and government agencies. In the near future, the department plans to launch (accredit) 1-2 educational programs in areas that are in high demand in today's labor market and will have a certain "demand" from both potential entrants and employers.
---